Now Piloting Critical Thinking!
Don't Just Learn About Soft Skills, Practice Them!

Comprehensive suite of soft skills courses covering skills important to career success. Each course confers an industry validated micro-credential upon successful completion.
Bridge the soft skills gap with SkillBuild
92% of employers say that soft skills are more important than hard skills, but 89% say that it's hard to find candidates who have them. See how SkillBuild addresses this gap.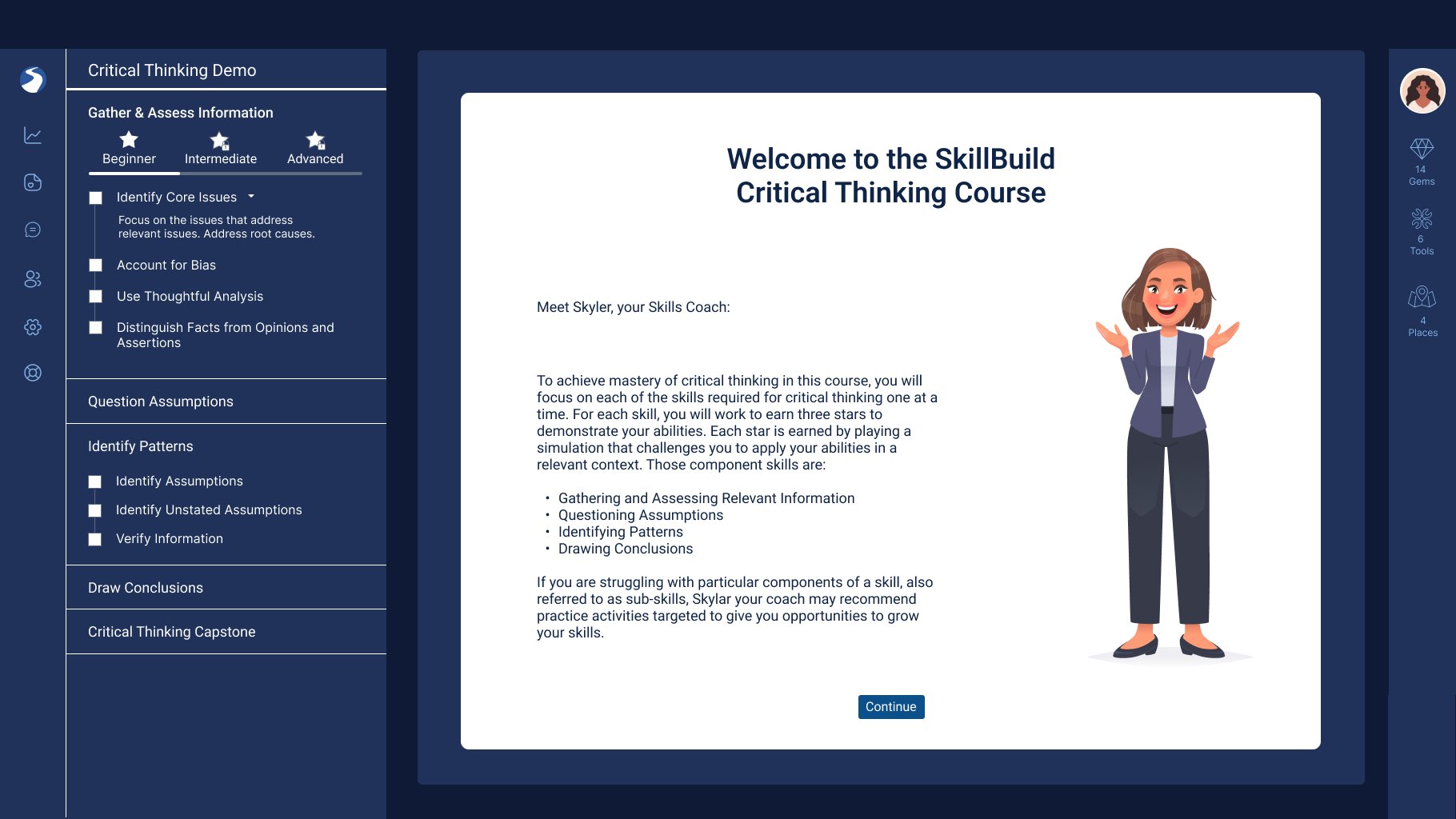 The SkillBuild Suite of courses are mapped to in demand soft skills
Each SkillBuild course delivers instruction and assessment for a key soft skill and its components. SkillBuild Critical Thinking is in pilot testing now and the others will roll out across 2023.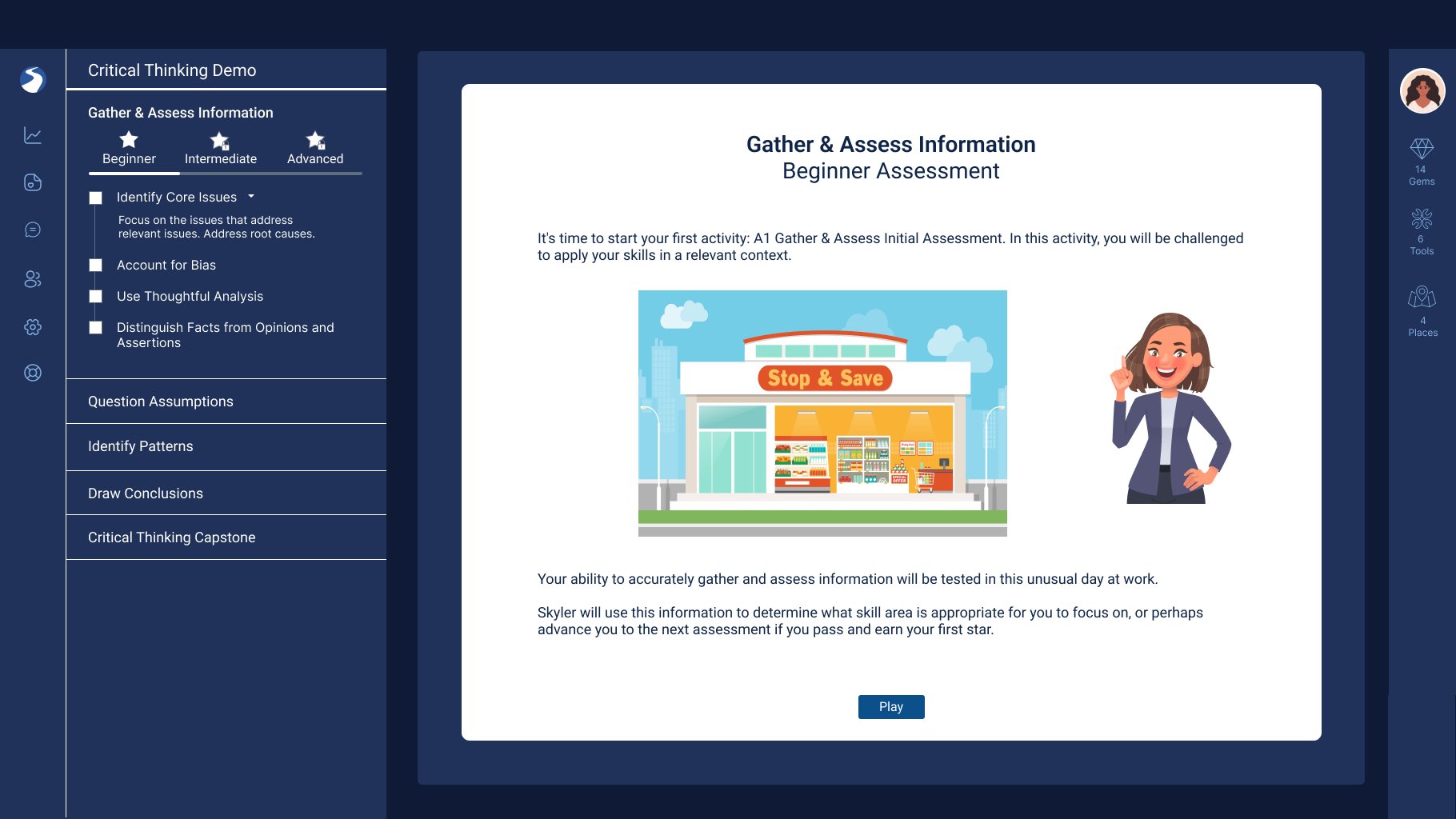 Grant Industry Validated Micro-credentials
Each SkillBuild course awards an industry validated micro-credential upon successful completion, helping learners improve their career prospects. Le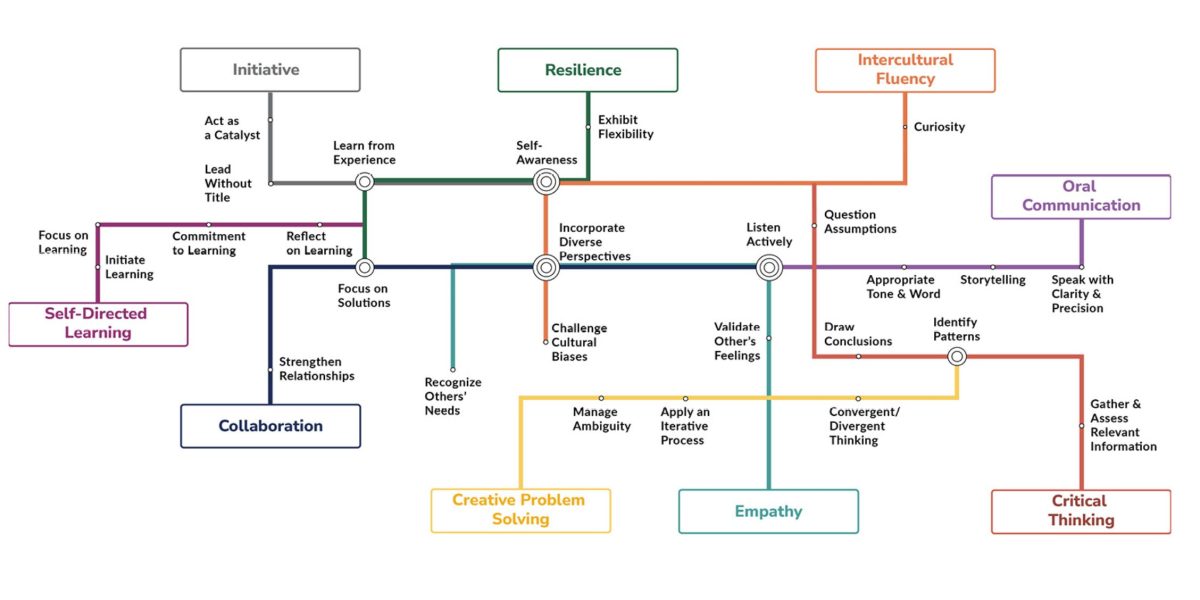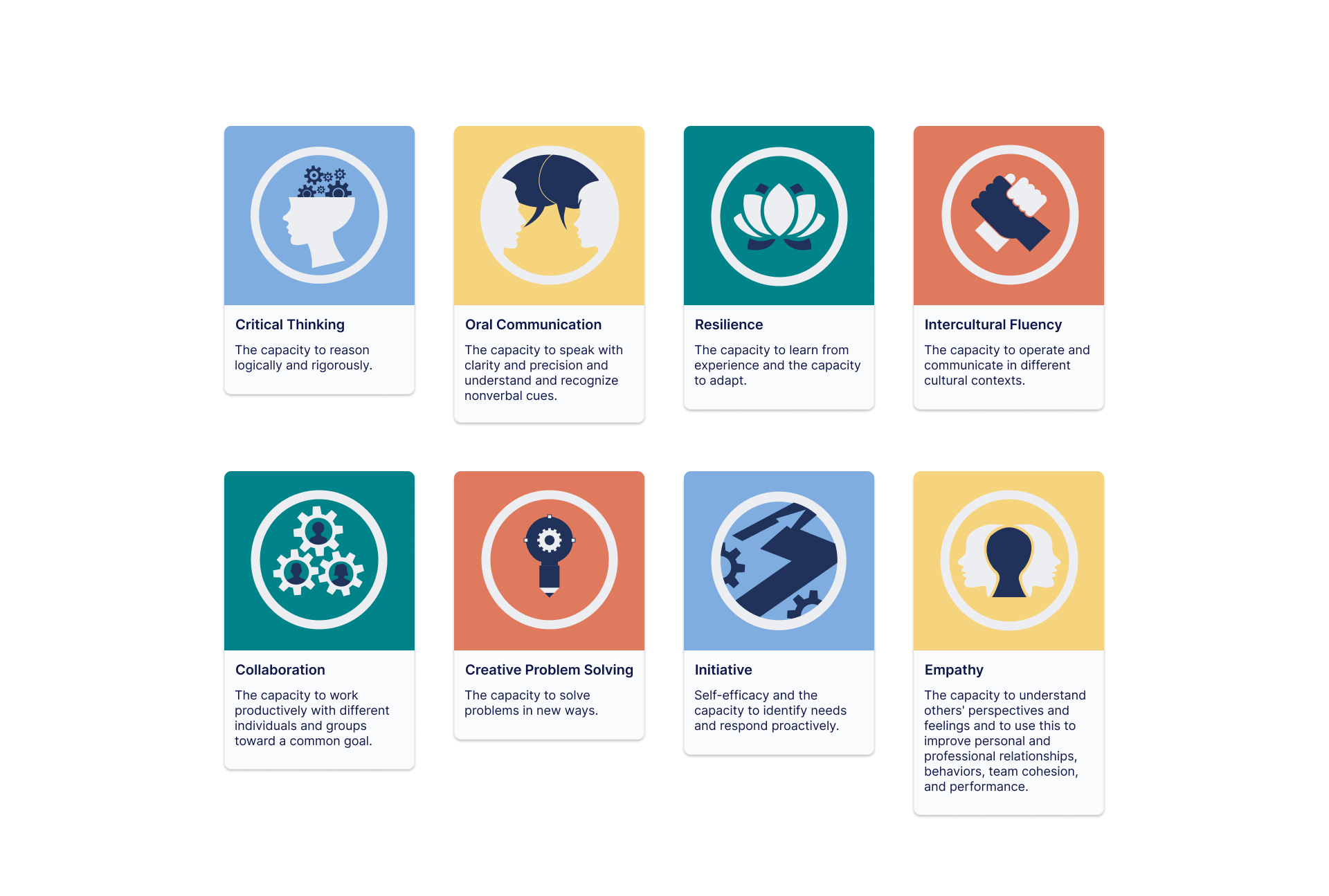 SkillBuild Features and Benefits
Roleplay
People learn best when they are challenged and engaged. SkillBuilds roleplay scenarios immerse learners in authentic problem solving scenarios.
Roleplay
Adaptive Practice
Just in time tutoring and practice is available to scaffold learning, all delivered by an AI-driven coach.
Adaptive Practice
AI Coaching
The coach guides the learner keeps them on track towards completion.
AI Coaching
Micro-credentials
Successful completion of each course awards an industry validated micro-credential.
Micro-credentials
Flexible Delivery
SkillBuild is available directly from Muzzy Lane, through your LMS, and on many content marketplaces.
Flexible Delivery
Runs on any device
SklillBuild courses are browser based and run on any device (even your phone!).
Runs on any device
Simulation Driven
SkillBuild courses consist of a series of simulation challenges to engage and assess the learner.
Simulation Driven
Competency Based
Progression in SkillBuild courses is based on demonstrating mastery of skills.
Competency Based
Jobification
SkillBuild courses connect skills being mastered to real world job and life opportunites.
Jobification